Snovio is a Powerful all-in-one B2B cold Email outreach solution, with a robust set of tools that anyone focused on B2B marketing, at an SMB level can get massive value out of.
In essence, Snov.io allows you to scrape both Linkedin Sales Navigator and Domains directly to look for Business Emails that are publically available, then imports the Emails to their application, sends a ping to them to ensure they are valid Emails, and adds them to an Email Journey for maximum results.
This saves a ton in advertising costs or purchasing Email lists with variable results, and gives you an all-in-one solution with powerful A/B testing to produce predictable results allowing you to scale your Cold Email Outreach.
What is Snovio Good For?
If you are in a B2B environment, regardless of whether you are a small freelancer or an Enterprise SAAS solution, Snovio can make your customer acquisition much more effective.
It is especially effective when paired with a sales team which is always looking for warm leads. When paired with a Calendar integration such as Calendly, you can use Snovio to fill your team's calendar with qualified leads that are prewarmed.
This essentially automates your outreach efforts meaning there is no more need for Cold Calling!!
Automates B2B Email Outreach
Pings Email addresses before sending to prevent spam reports
A/B testing Email sequences to optimize results
Book meetings with warm leads – NO MORE COLD CALLING!
Powerful Email scraping solution that works on any domain and is especially effective with Linked Sales Navigator
Decent CRM for smaller teams, but integrates into Enterprise CRMs if needed
Email Warmup solution if needed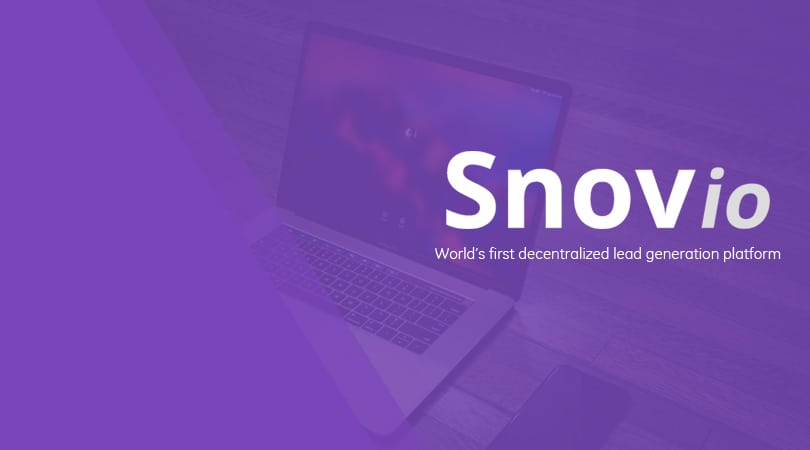 What is Snovio not so Good At?
The only real issue with Snovio is hitting limits which is not entirely their fault. For example, Linkedin does allow a certain amount of API calls from Snovio and pulls of their data, but when doing this in large quantities, you can hit Linkedin restrictions.
This can be managed and maintained, especially when working with a team and multiple Linkedin accounts to stay within limitations. But it is DEFINITELY something that you need to keep in mind!
Who should use Snovio
If you are looking for an effective way to get warm B2B leads then it's likely you can benefit from Snovio.
From experience, this is 10 times more effective when you have a sales team to actually book calls with prospective clients. Some of the companies we have personally used Snovio successfully with are as follows:
Digital Marketing Agencies
Graphic/Web Design Agencies
B2B SAAS companies
Accountancy Firms
Social Media Management Agencies
Podcasters Looking to book Guests
Snovio Pricing
Pricing for Snovio depends on usage. The more you use it, the more the cost as it's based on a credit system.
This is good to test at smaller scales and allows you to grow into it once it is generating revenue for you. In saying that, the cheaper packages are limited in the number of leads you can capture and start sending cold Emails to, and when you factor in Open rates, click-through rates, etc. Even smaller companies most likely would need a Large Package at $189/Month.

There are savings on Annual plans of course, and this is a good option after you have tested out Snovio and are sure it's something that will work for you. But factoring in credits on a yearly basis can be a little more challenging.
Snovio Pros/Cons
Pros
All in One Automated B2B Outreach
Pings Emails to verify
Powerful Email Scraping
A/B tested Email Journeys
Cons
Can hit limitations with Linkedin
Snovio Review Rating
---
Like what you see here? Share this article with others that might benefit from it!
Are you looking for an All-In-One Automated B2B Cold Email Outreach tool? Might be worth checking out this then!